Being one of the world's biggest fast-food chains, there's lot to love about McDonald's. Their juicy burgers, crunchy fries, McCafé desserts, Happy Meal toys…the list goes on! This week on Makan-makan at The Palette, we take a look at the current special menu and promotions at McDonald's Danau Kota!
Spicy Korean Burger is back with two patty choices
Switch Happy Meal set drinks to Milo for FREE!
We Bare Bear toys for every Happy Meal!
McCafe Perfect Match for just RM12.99!
McDonald's Danau Kota is located as part of Lot 201138 at The Palette by Platinum Victory, within a spacious 2-storey bungalow with a Drive-Thru lane. This McD outlet also features advanced self-service ordering kiosks, LED menu screens and a huge playground for the young ones.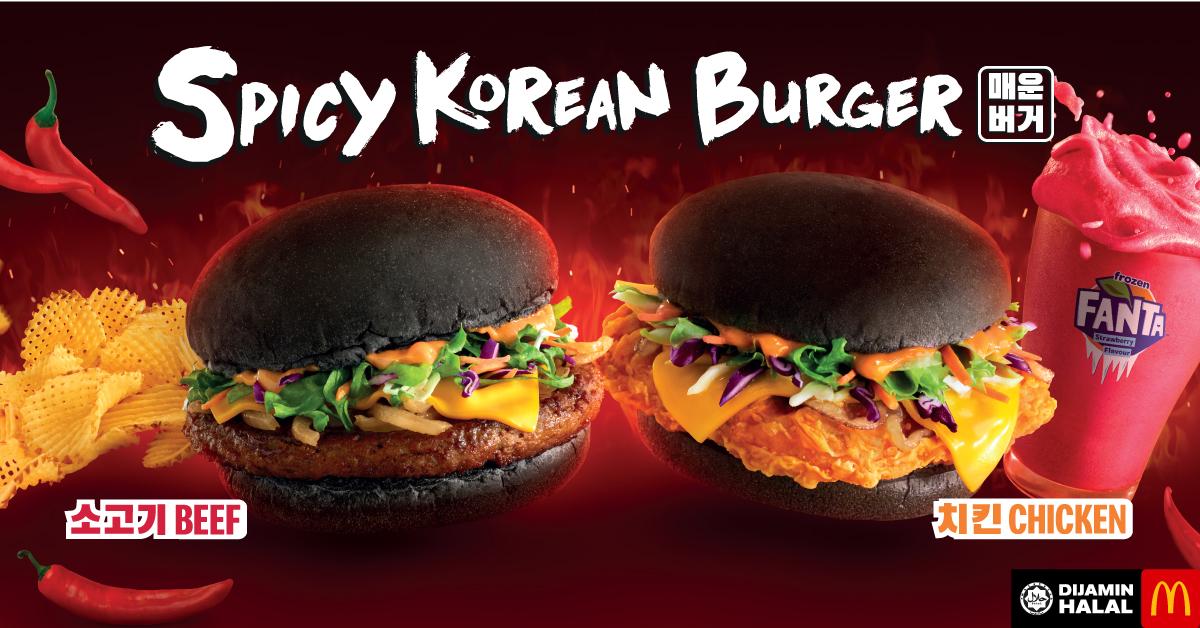 McDonald's Spicy Korean Burger is back!
Back by popular demand, the McD Spicy Korean Burger makes its comeback with two Daebak choices! You get to choose between juicy grilled beef patty or crispy chicken patty, all topped with the signature Spicy Korean Sauce and fresh mixed vegetables, tucked in between a warm charcoal bun. Spicy, tangy and oh-so irresistible!
Grab a taste of McD's Thai Green Curry Burger
If Korean is not your favourite flavour, then go for a totally Thai experience with McD's Thai Green Curry Burger! The juicy chicken patty and classic fish patty are both awesome choices when paired with McD's special Thai Green Curry sauce, sandwiched between an oblong sesame bun. Nothing more Thai-riffic than this!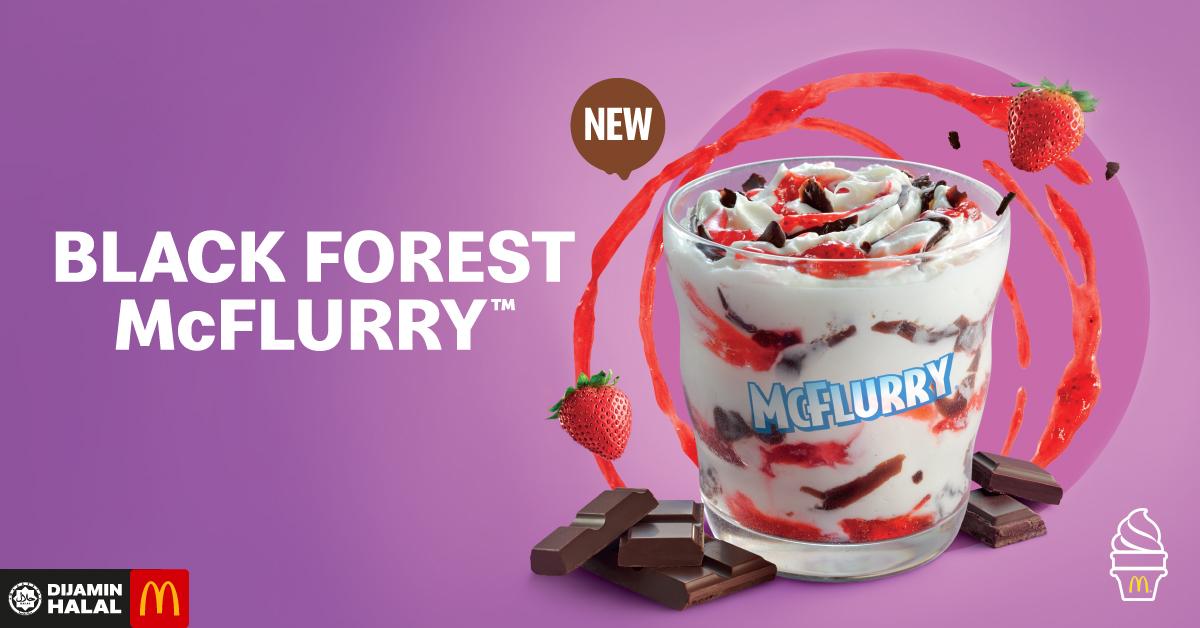 Cool down! Black Forest McFlurry is in town!
Cannot decide between a dessert filled with chocolate or strawberry after your yummy main meal? Get the best of both with McD's NEW Black Forest McFlurry! Perfect blend of strawberry and chocolate bits in the classic creamy vanilla ice cream makes for a swirling sweet time! If you want a dessert that is on the savoury side, try McD's Black Forest Pie with delicious sweet strawberry and creamy custard wrapped in a crispy chocolate pie shell.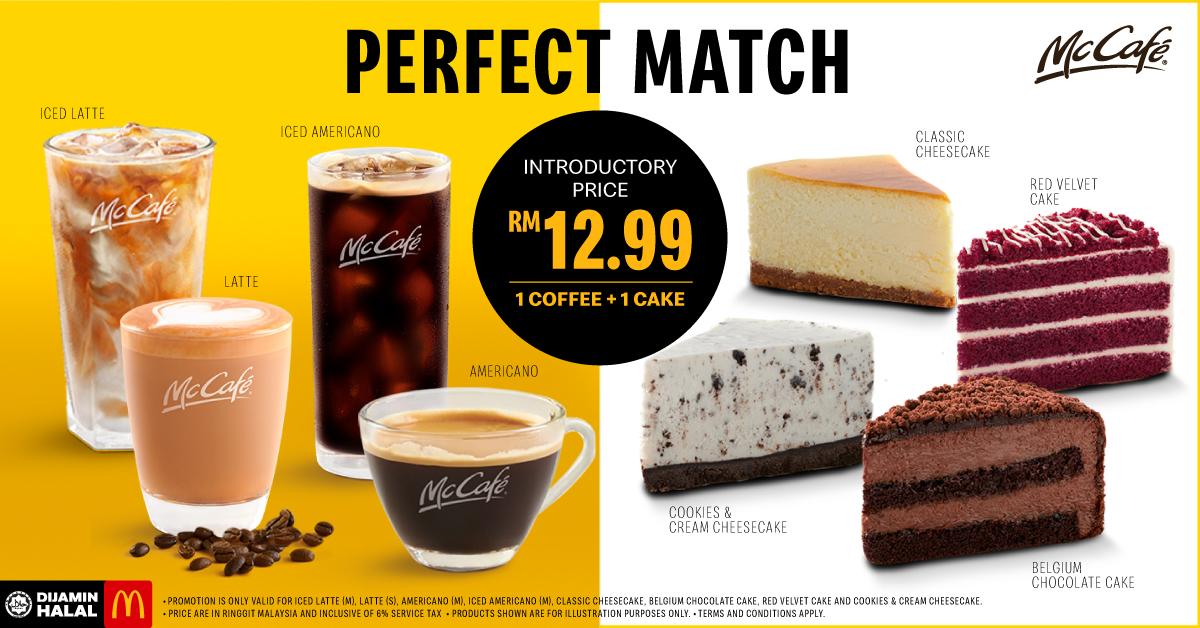 McCafé Coffee + Cake Perfect Match for only RM12.99!
The perfect way to wind down at McCafé is no other than with a slice of your favourite cake and a cup of your go-to coffee. Now you get to pick a McCafé coffee and a slice of cake of your choice. 1 coffee + 1 cake for only RM12.99 = the Perfect Match.
August 2020 Promotions at McDonald's Danau Kota
No doubt, Milo is one of Malaysia's favourite drinks, and now your Happy Meals can get happier! Available from 30th July to 26th August 2020 only, you can switch your Happy Meal set drink to Milo for FREE!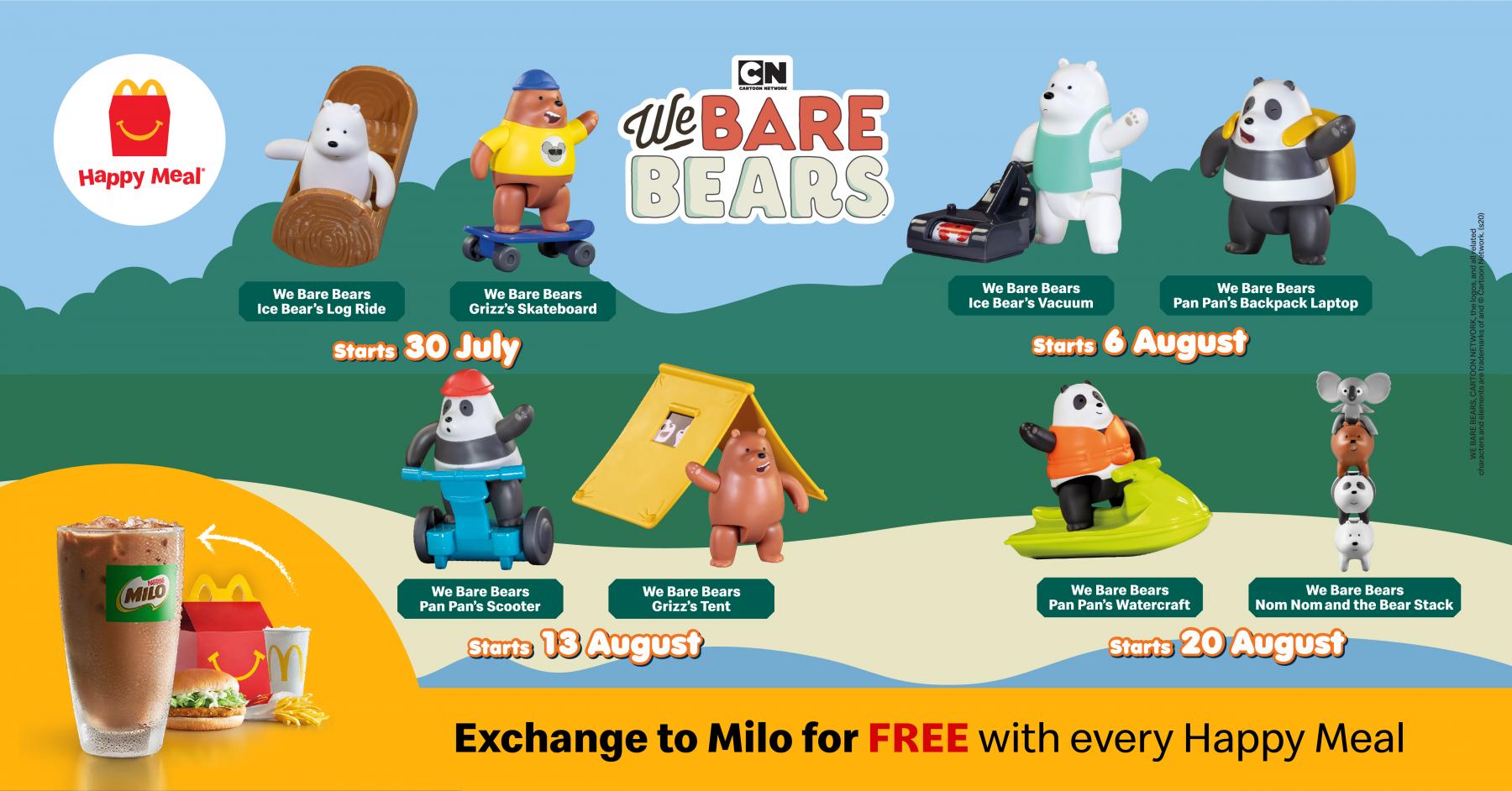 McDonald's Happy Meal toys are one of the reasons we smile, no matter how old or young we are! This month, from 30th July to 26th August 2020, each Happy Meal set comes with official We Bare Bear toys. Two new designs  will be featured each week, so get ready to chow down on those Happy Meals in August to collect all 8 exclusive We Bare Bear toys!
Meet at McDonald's Danau Kota right away!
Satisfy your fast-food cravings at McDonald's Danau Kota at the Palette by Platinum Victory today, Waze on over to the location below: 
Opening Hours: 24-hours open!
Location: Part of Lot 201138, The Palette by Platinum Victory, Taman Danau Kota, 53000 Kuala Lumpur
Waze: http://bit.ly/ThePaletteByPlatinumVictory
……
This article is intended to convey general information only. It does not constitute advice for your specific needs. This article cannot disclose all of the risks and other factors necessary to evaluate a particular situation.
Any interested party should study each situation carefully. You should seek and obtain independent professional advice for your specific needs and situation.